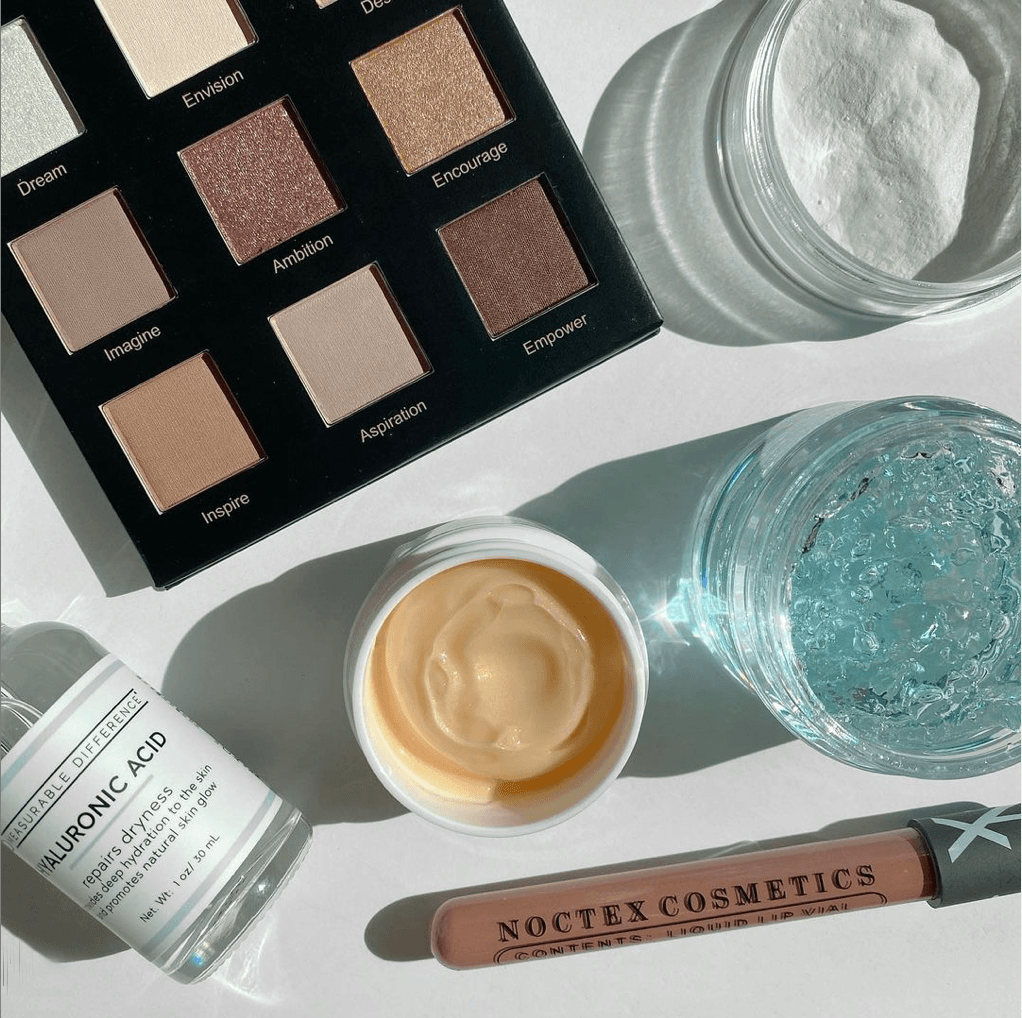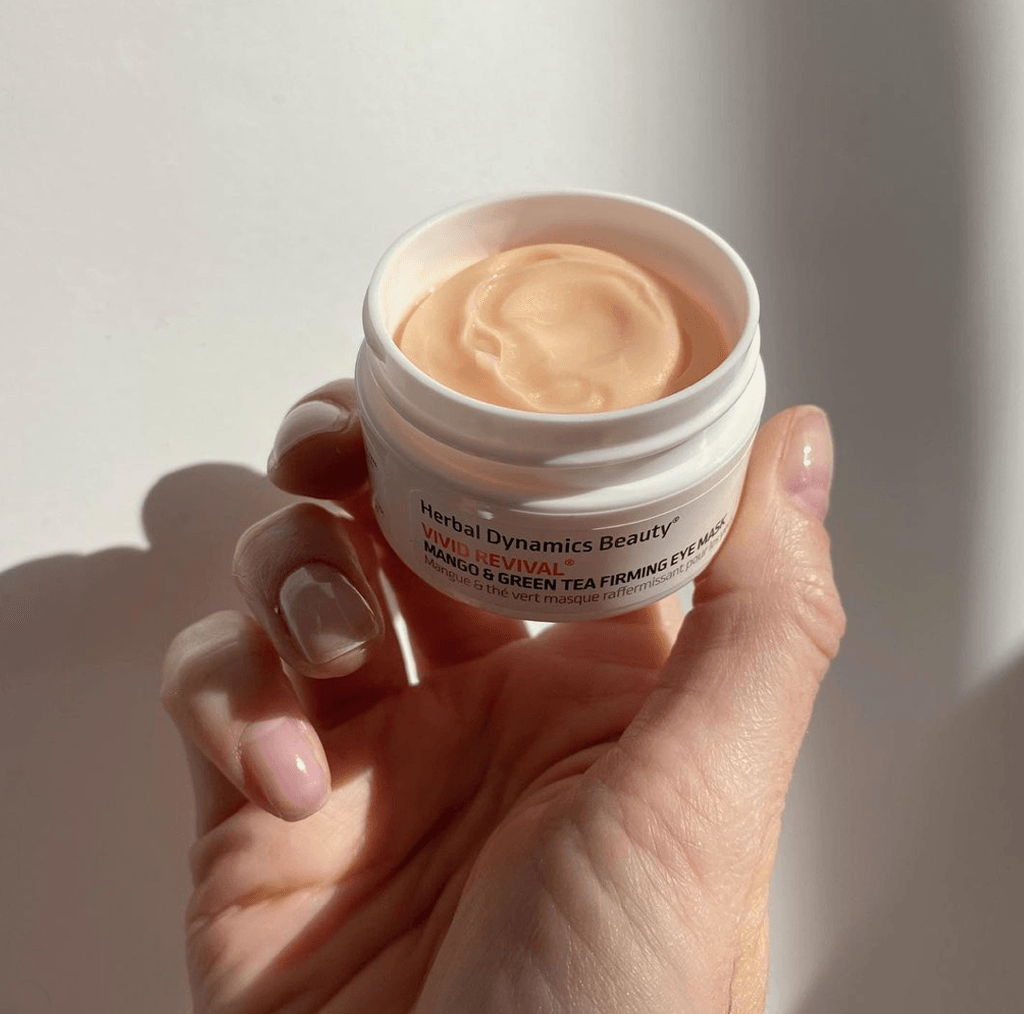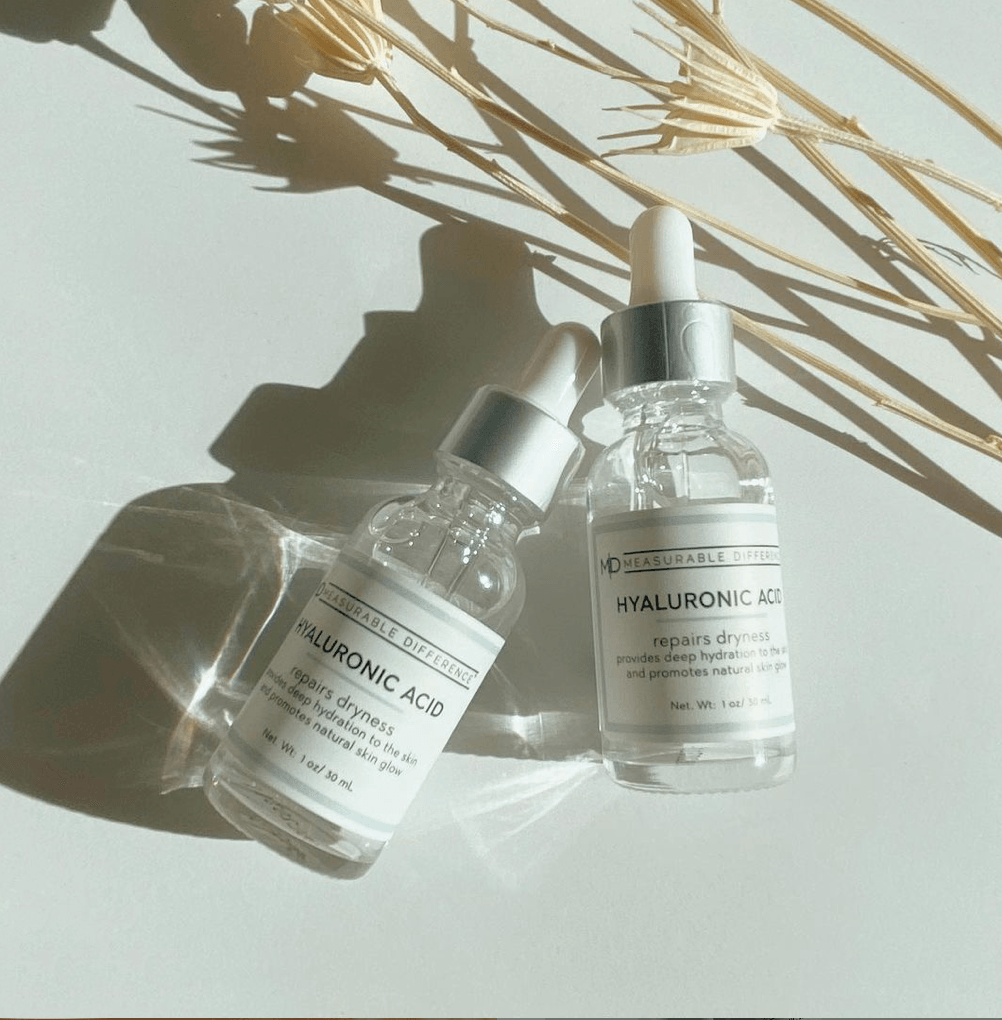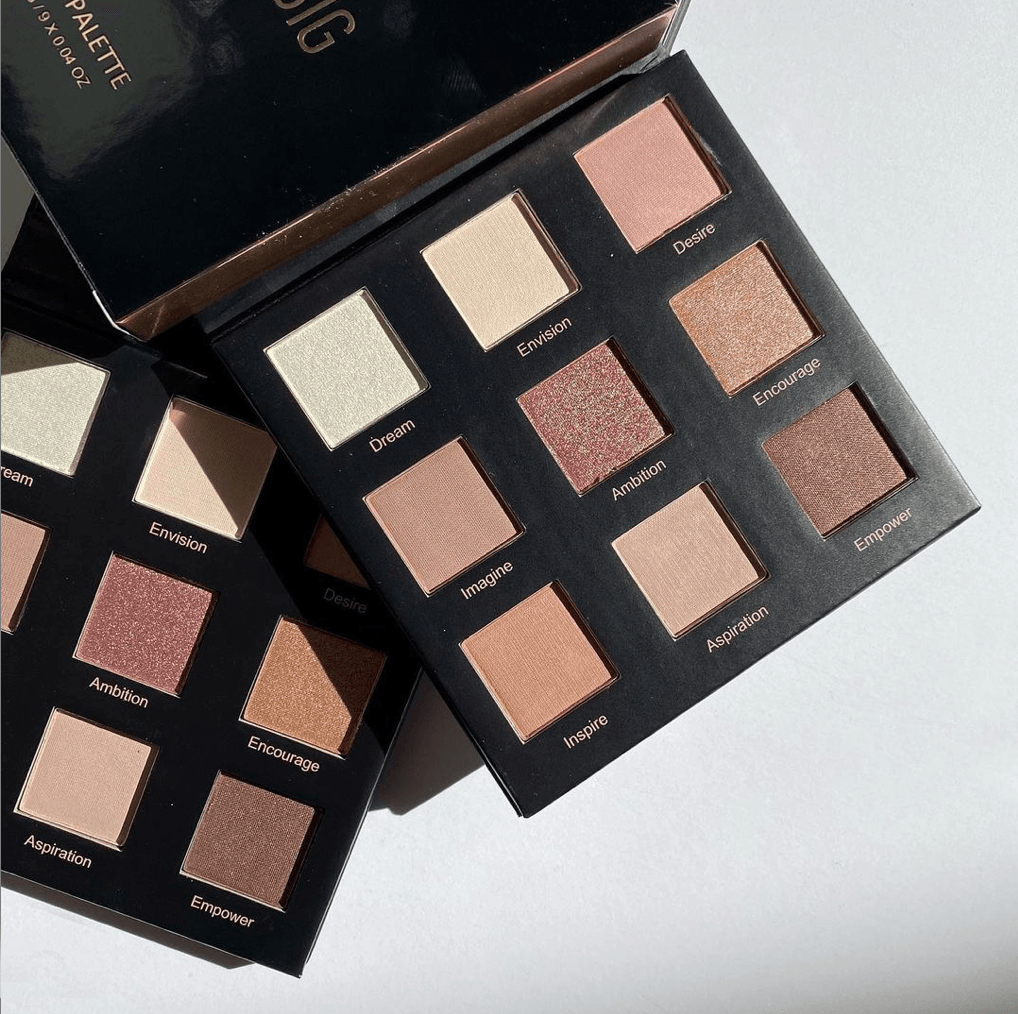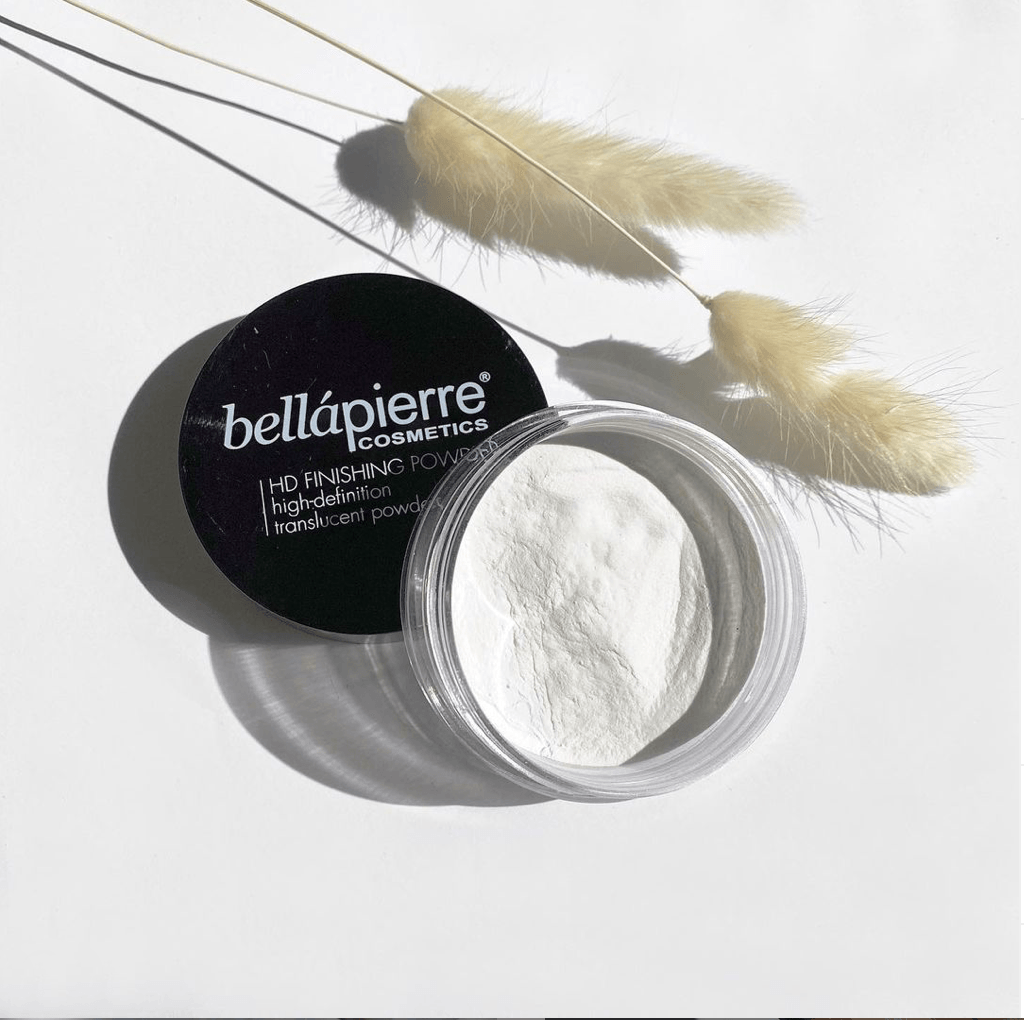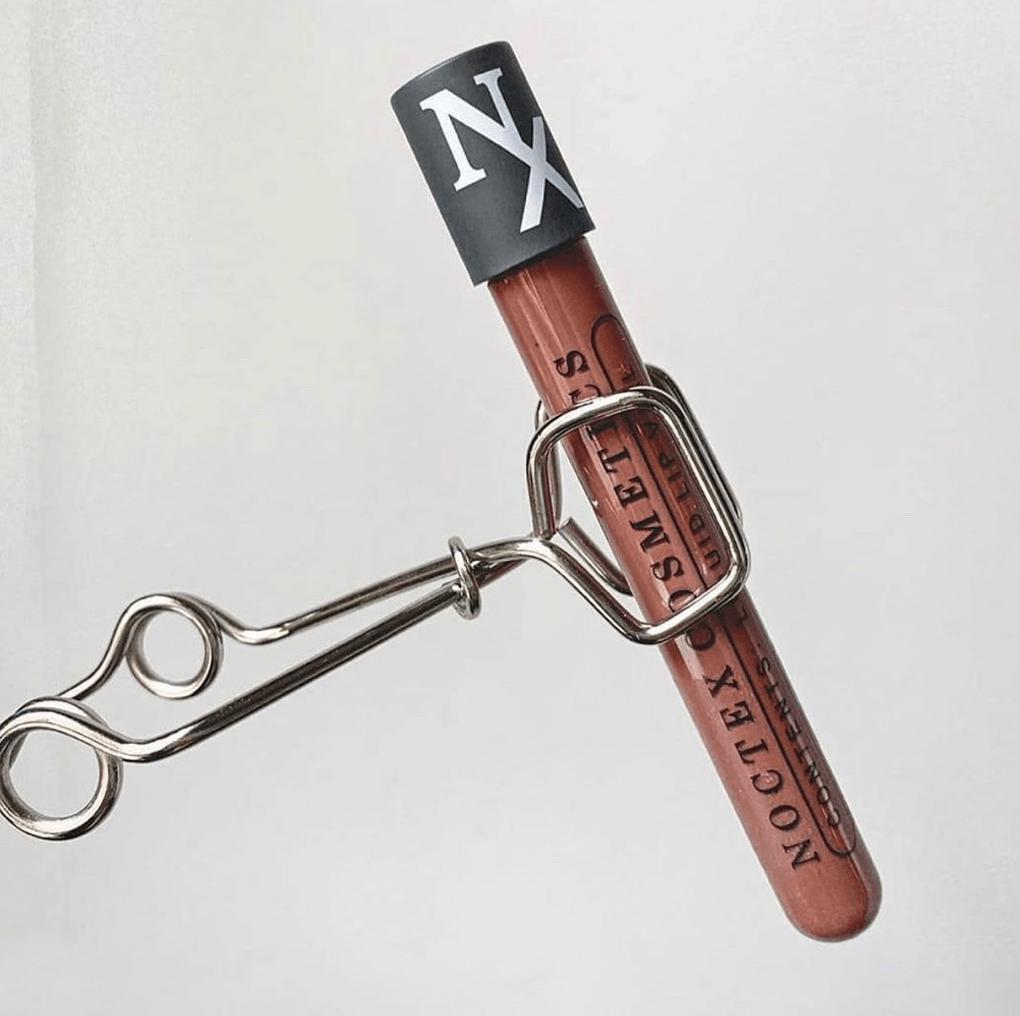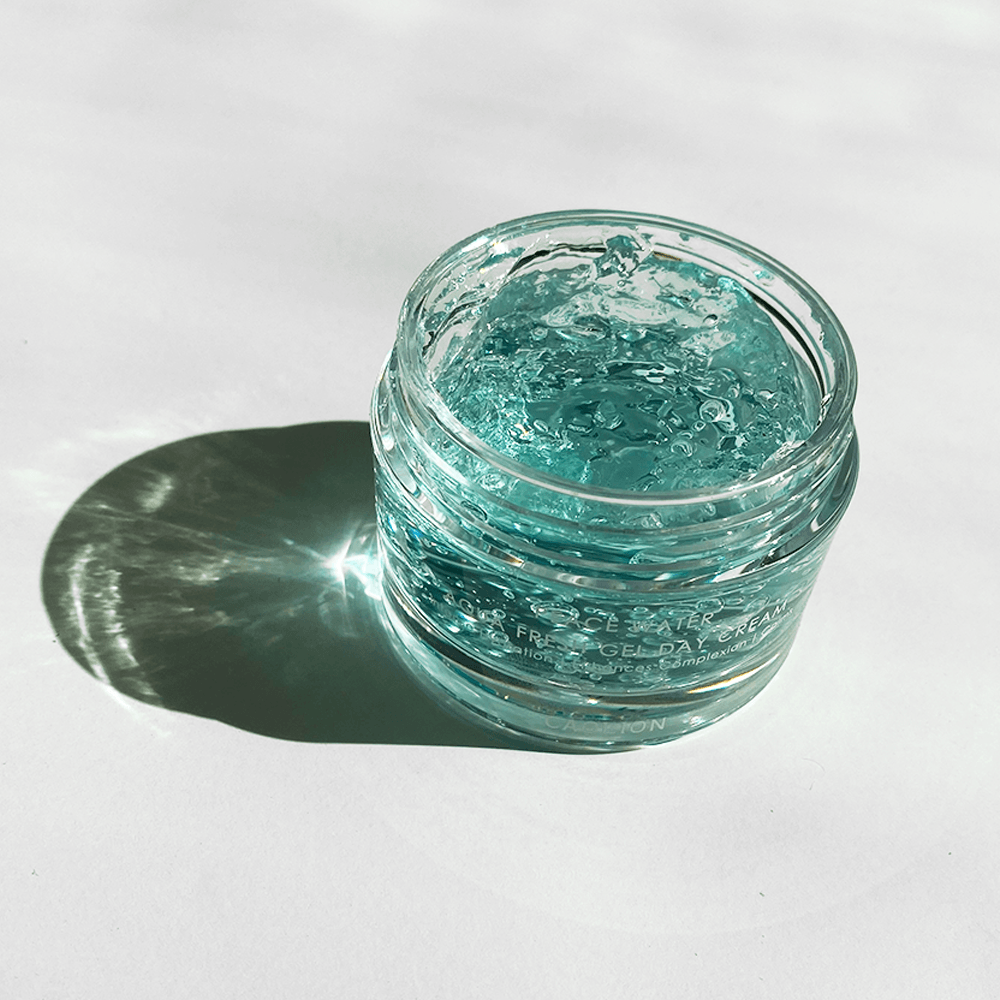 February Self Love & Care Box
Retail Value $138.50
"This box is just what I needed for some self care ME time and this palette is so creamy and dreamy! Obsessed!!!" - Rebecca
February 2021 past box favorite was all about self care and self love! Six amazing product to pamper yourself! Peek below for the product details!
"This box is just what I needed for some self care ME time and this palette is so creamy and dreamy! Obsessed!!!" - Rebecca
February 2021 past box favorite was all about self care and self love! Six amazing product to pamper yourself! Peek below for the product details!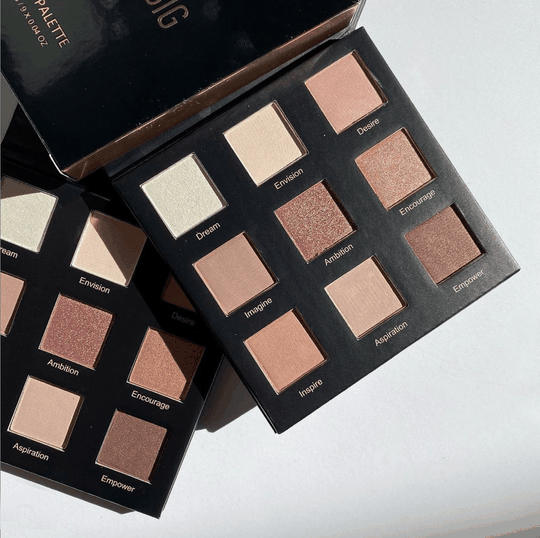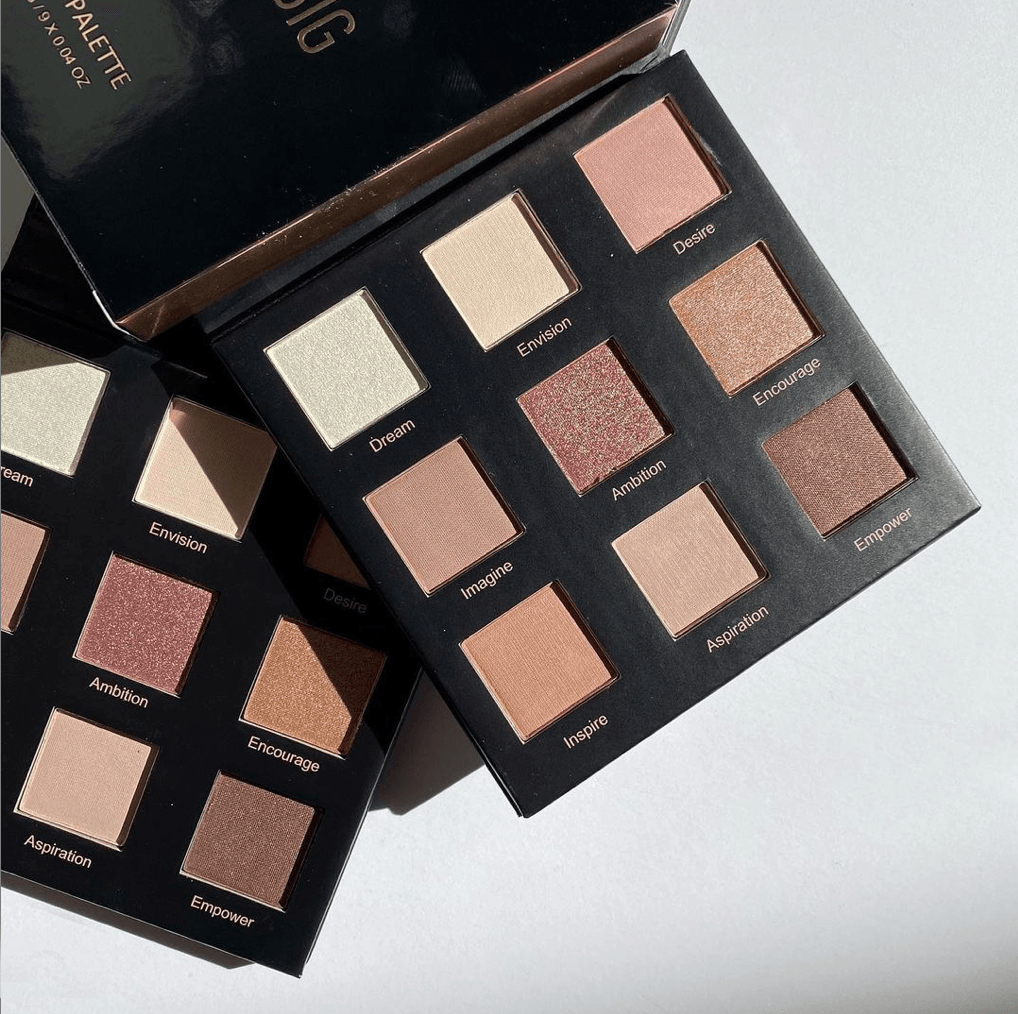 Real Her - Dreams So Big Palette
Retail: $28
WHY IT'S REAL – Each of our eye shadow palettes offer nine motivating and empowering shades in four finishes: matte, sheen, shimmer, and metallic. Each of these natural shades easily blend and never crease, and can create any eye look you desire. This palette offers rich, true-to-color pigment payoff with each swipe of application.

Vegan + Cruelty Free
.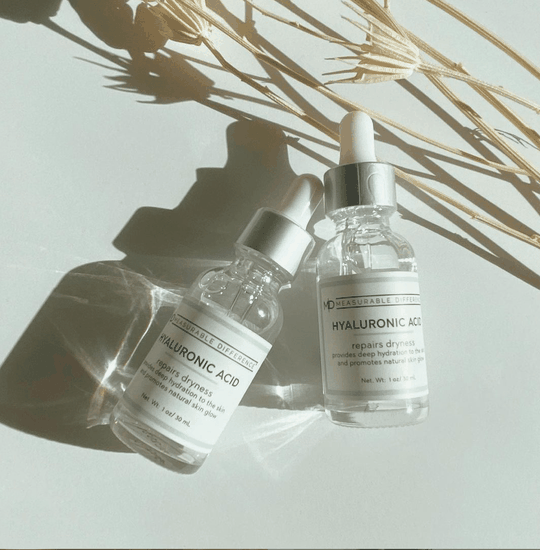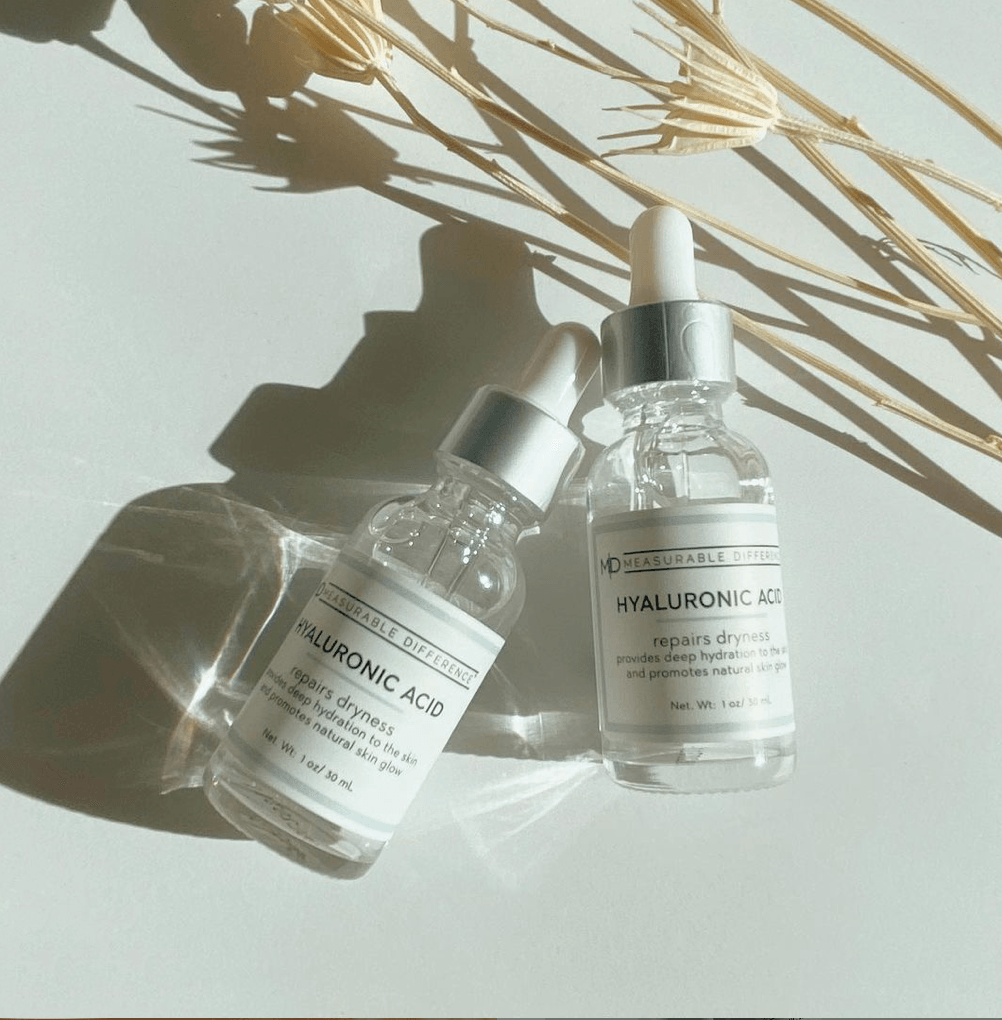 Measurable Difference - Hyaluronic Acid Serum
Retail: $15
A concentrated serum of hyaluronic acid that hydrates the skin and promotes natural skin glow by providing deep hydration to the skin. Hyaluronic Acid can hold up to 1000x its weight in moisture making it an ideal ingredient for deep hydration of the skin.
As we age, skin moisture can drop significantly, which makes the skin lose elasticity and expose the signs of aging on the skin. Hyaluronic acid plays a critical role in skin health with its unique ability to hold in moisture.
Pump a few drops into the palm of your hand. Rub serum with fingertips to warm up the serum before rubbing serum into face and neck.

Vegan + Cruelty Free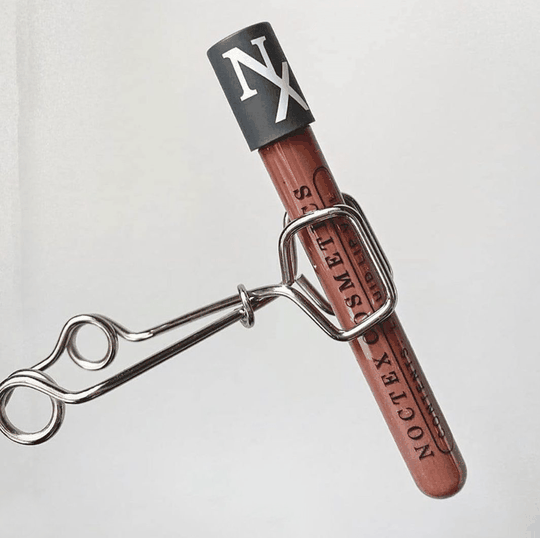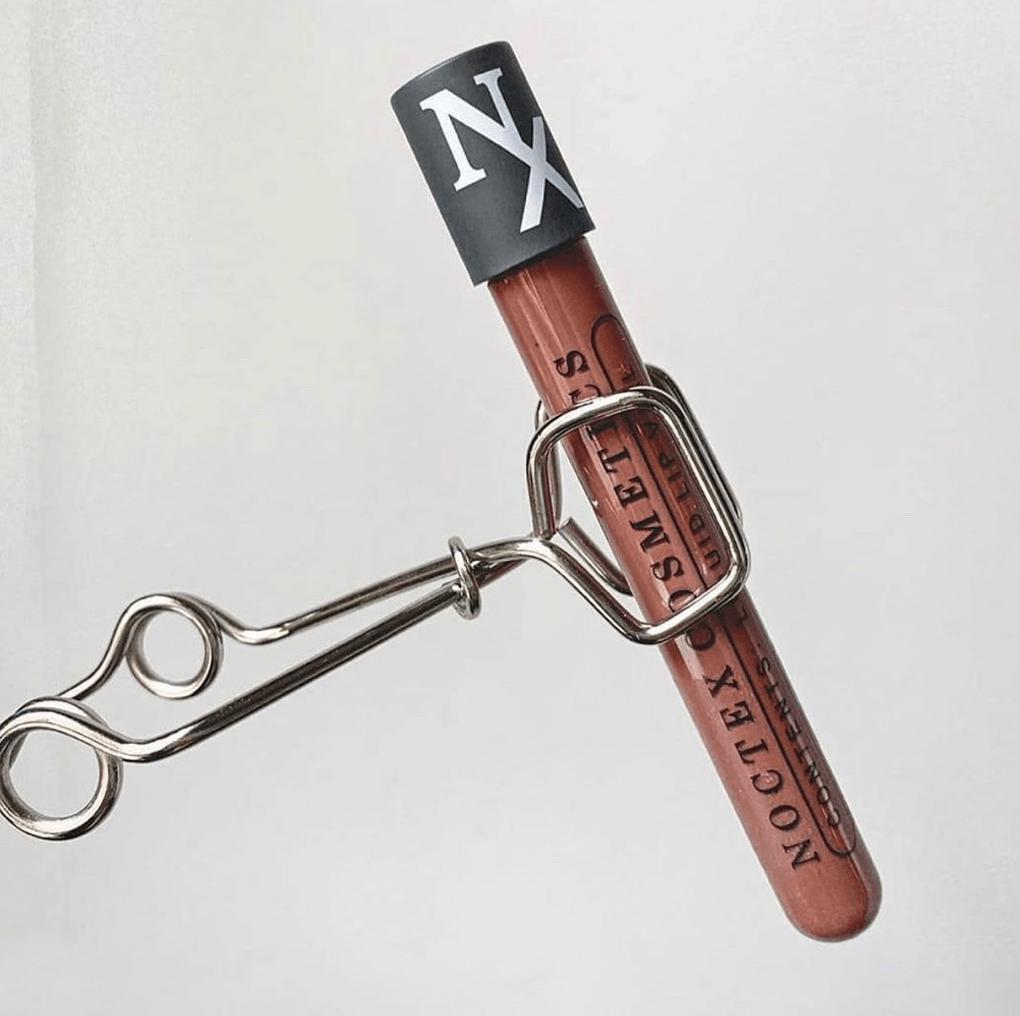 Noctex - Liquid Lip Vial
Retail: $18
NOCTEX Liquid Lip Vials provide a velvet matte finish that wears comfortably all day long. Fall in love with your new favorite formula
Prep your lips with your favourite scrub for a smooth canvas. Blot on or wear at fulll opacity.

USA made. Vegan. Cruelty Free. Paraben Free. Gluten Free.
**You will receive one of three color varieties featured in the February box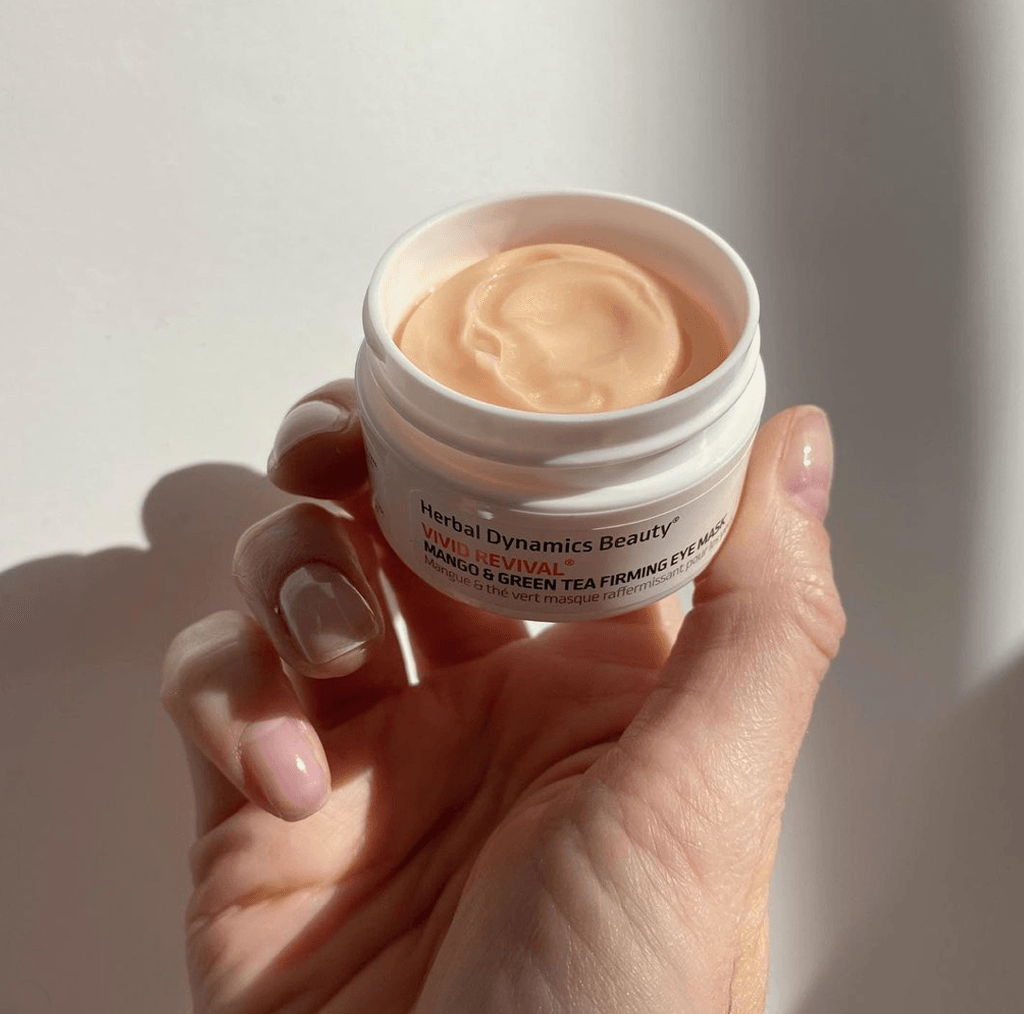 Herbal Dynamics Beauty - Mango + Green Tea Firming Eye Mask
Retail: $20
• Hydrates and softens delicate eye-area skin.
• Soothes water retention and puffiness for fresh, awake appearance.
• Revitalizes and promotes circulation to reduce appearance of under-eye circles.
• Contains ingredients that plump and promote healthy skin over time.
Reduce the appearance of dark circles and puffiness with green tea and caffeine, as apple and mango extracts soothe and soften. Nourishing mango butter and phospholipids hydrate the delicate eye area for a youthful and fresh appearance.
Vegan + Cruelty Free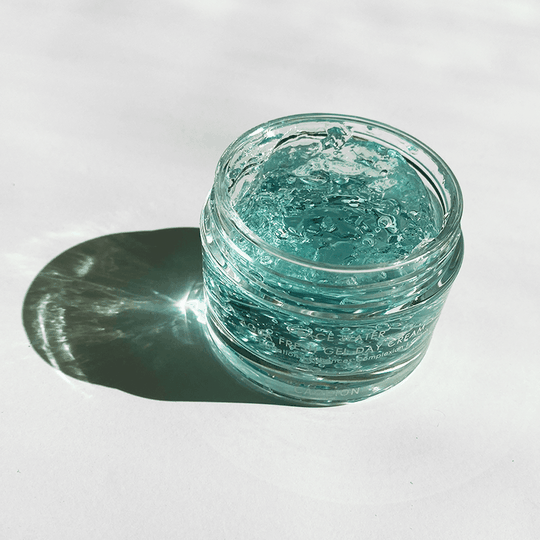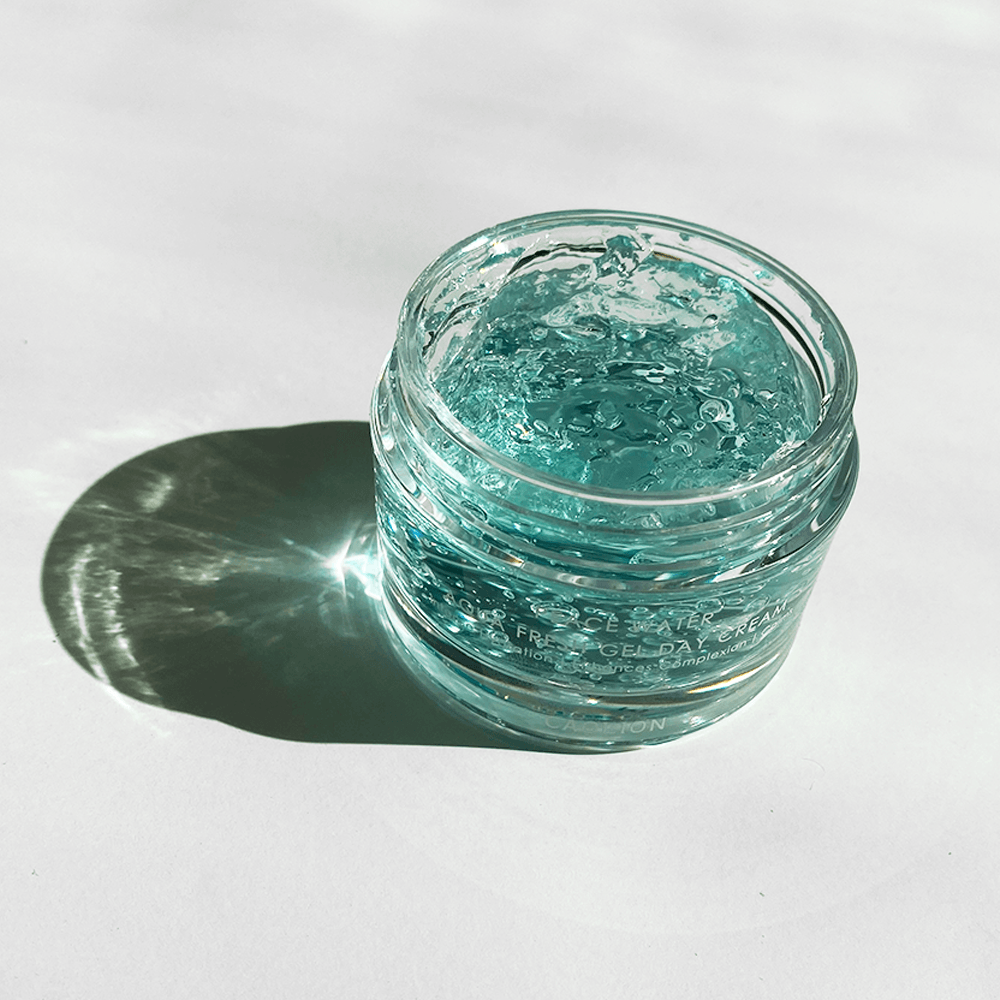 Caolion - Aqua Fresh Gel Day Creme
Retail: $22.50
Moisturizing Gel Cream that strengths and enhances the skin by hydrating, moisturizing, and soothing Formulated with a water gel that is filled with Oxygen Bubbles, 90% of Marine Collagen, and Vitamin Capsules.

Water Micro-Bubbles found in the water gel reduces the skin's temperature with a soothing effect.Highly Nutritious Vitamin Capsules infused into the water gel restores rough and dull skin texture by enhancing the skin's complexion supplying hydration to the moisture barrier.
ACTIVE INGREDIENTS:
Marine Collagen, Hyaluronic Acid, Jeju Lava Sea Water, Oxygen Bubble