5 Easy Steps to Look Better at any Age "Instantly"
When it comes to anti-aging tips, most suggestions revolve around taking steps to gradually prevent or reduce damage, but what if you want to look younger right this second?
Thankfully, there are plenty of ways to look more youthful and radiant that don't require you to wait five years—or even five months.
With just a few simple tweaks to your everyday skincare, makeup, and hair routine, you can shave years off your appearance without having to spend a fortune.
Its important to emphasis that the goal isn't to look younger, but to look better at any age ❤️
Here's what some experts in skincare, haircare, and cosmetics had to say about looking years younger, instantly:
1. Mask, Mask, Mask - Use a Hydrating Mask
For tighter, glowing skin, put on a hydrating mask for ten minutes. "The nourishing, hydrating ingredients plump your skin to make it appear more dewy and youthful with the appearance of fine lines reduced."
2. Mini FaceLift? Wear a Ponytail!
If you're looking for a hairstyle that not only looks sophisticated but helps make your face look younger, you'll want to opt for a classic ponytail. "When you pull your hair up into a ponytail—the higher the better—it helps raise the hair off of your face and gives you an instant mini facelift" 
3. Exfoliate (But Don't Overdo It)
Making exfoliating part of your skin care routine can help brighten your skin on the spot. This takes away the dead skin and dullness that leads to looking older, Exfoliation helps to lessen the appearance of fine lines and wrinkles as well. Just make sure to be gentle on your skin by using the right technique for your skin type.
4. Spritz a Mist 
When all your makeup is done, use a mist to add a beautiful glow to your skin in an instant. It will take away any makeup that became too dry and add glow instead, You can use this throughout the day to refresh the makeup. 

5. Make Under Eye Cremes your BFF 
 Reducing dark circles and puffiness under your eyes will instantly give you the younger look. If your eyes look tired, chances are you will appear older. Integrate a nightly under eye creme and retinol serum regularly to awaken to happy awake eyes and appearance. 
The Box By Fashionsta Awarded #6 Best Beauty Box &
#5 Best Skincare Box in 2020
Past Box Curations
5- 7 FULL Size Products with a Retail Value of $120-$180
THE BOX By Fashsionsta Monthly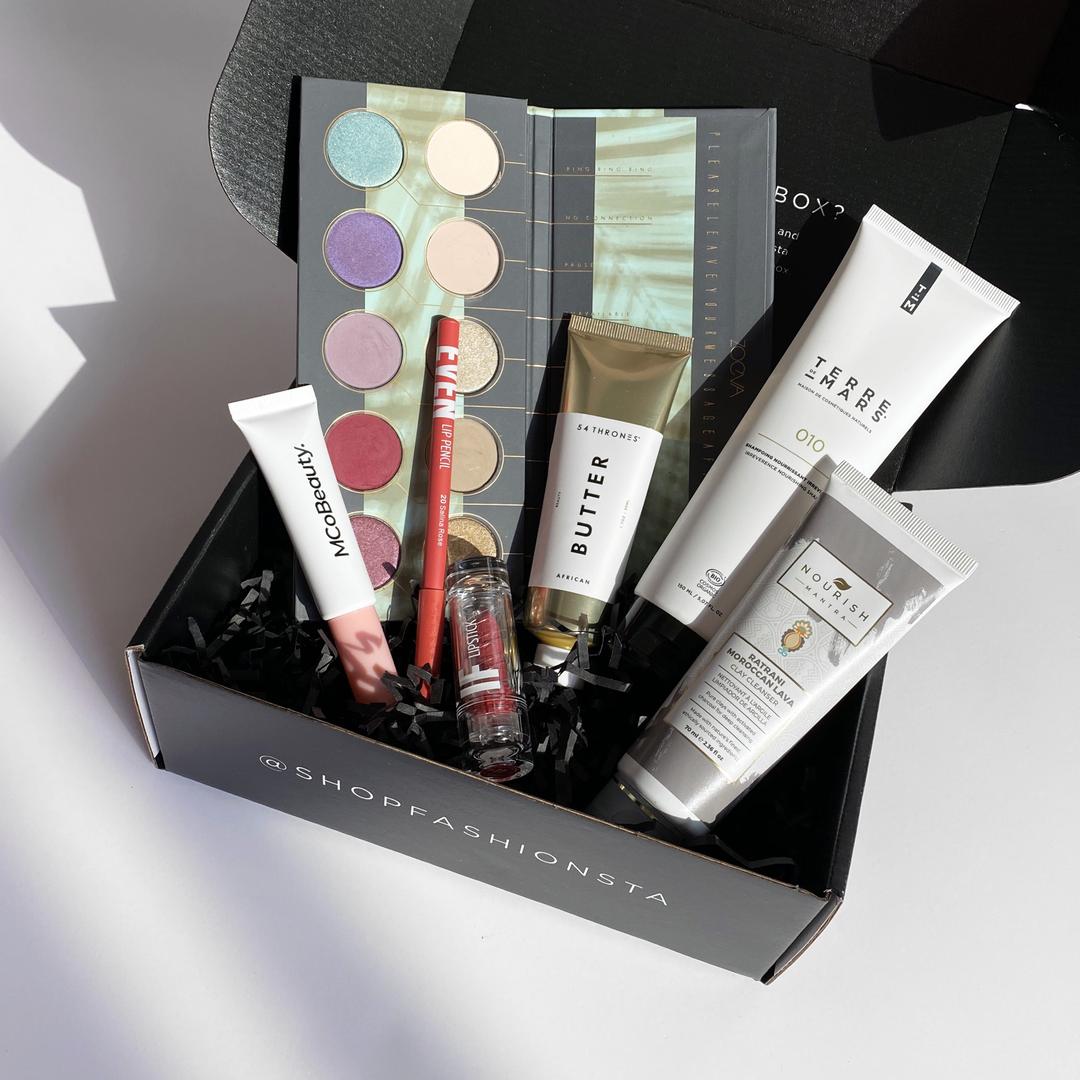 THE BOX BREAKDOWN:
5-7 Full-Size Makeup and Skincare Products
$120-$180 Retail Value
Predominantly Vegan + Cruelty-Free
 Indie-Brand Spotlights
FREE US Shipping | Cancel Anytime 
THE BOX BREAKDOWN:
5-7 Full-Size Makeup and Skincare Products
$120-$180 Retail Value
Predominantly Vegan + Cruelty-Free
 Indie-Brand Spotlights
FREE US Shipping | Cancel Anytime