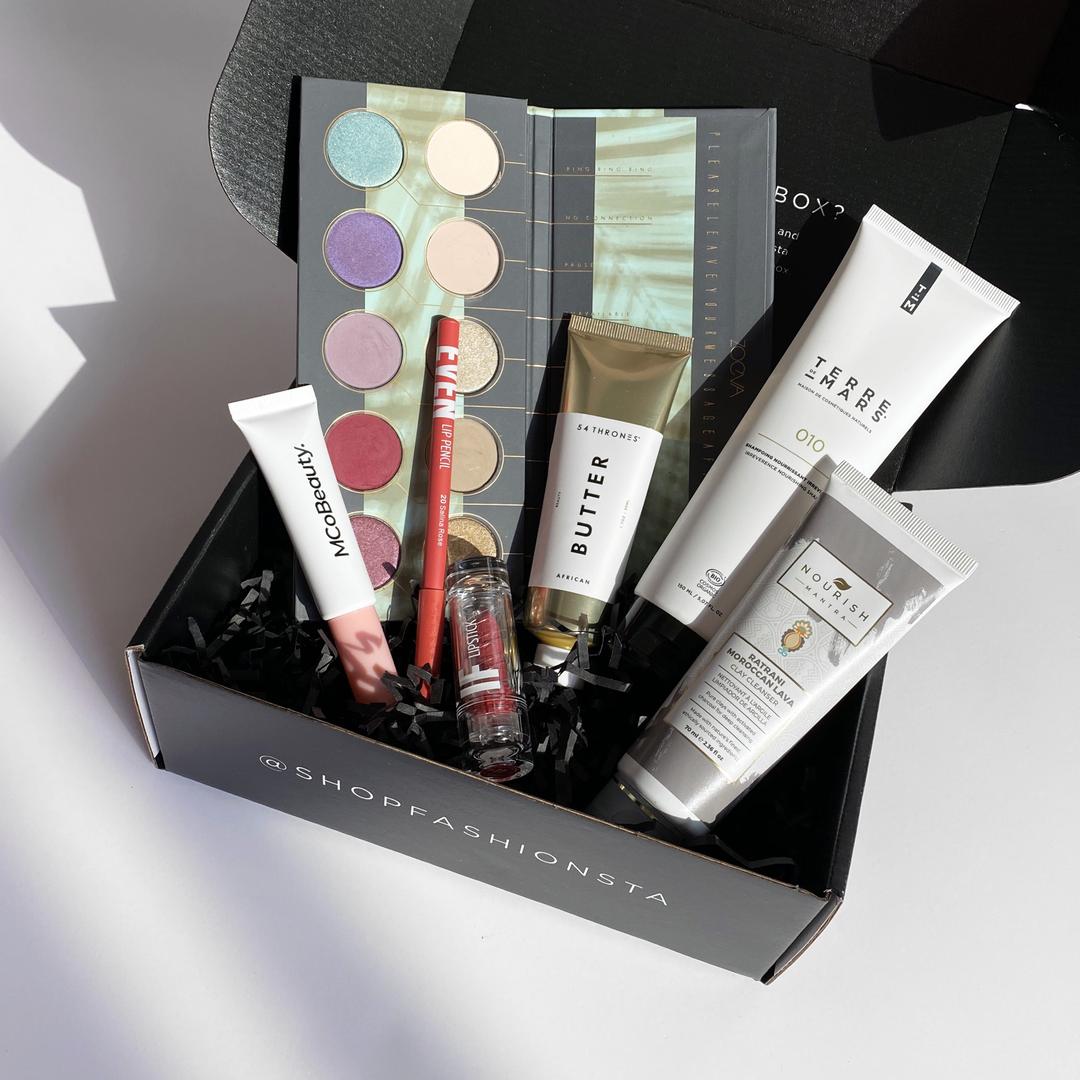 The World Box - 7 Beauty Items Valued at $141
Can I give it 10/10 instead of 5!"I was thrilled when I got this box, full of full-size items, value way higher than what I paid for. I love love love it." - Nicole
One of our most popular boxes available for a ONE TIME PURCHASE. 7 Products from 7 Different counties, as we explore the globe as one global beauty CommUNITY!

Can I give it 10/10 instead of 5!"I was thrilled when I got this box, full of full-size items, value way higher than what I paid for. I love love love it." - Nicole
One of our most popular boxes available for a ONE TIME PURCHASE. 7 Products from 7 Different counties, as we explore the globe as one global beauty CommUNITY!
Is this a subscription or one time purchase?

This is not a subscription, this is a one time purchase for one of our past boxes
What's included / where are you traveling with us:
Uganda + Ethiopia : 54 Thrones Beauty Butter
Germany: Zoeva Cosmetics Offline Eyeshadow Palette
India: Nourish Mantra Clay Cleanser
France: Terre De Mars 010 Irreverence Shampoo
Australia: MCO Beauty 4-in-1 Mascara
Italy: WE Makeup IF Eyeliner
Italy: WE Makeup IF Lipstick
7 countries - 7 Products with a retail value of $141 for a one time payment of $29.99!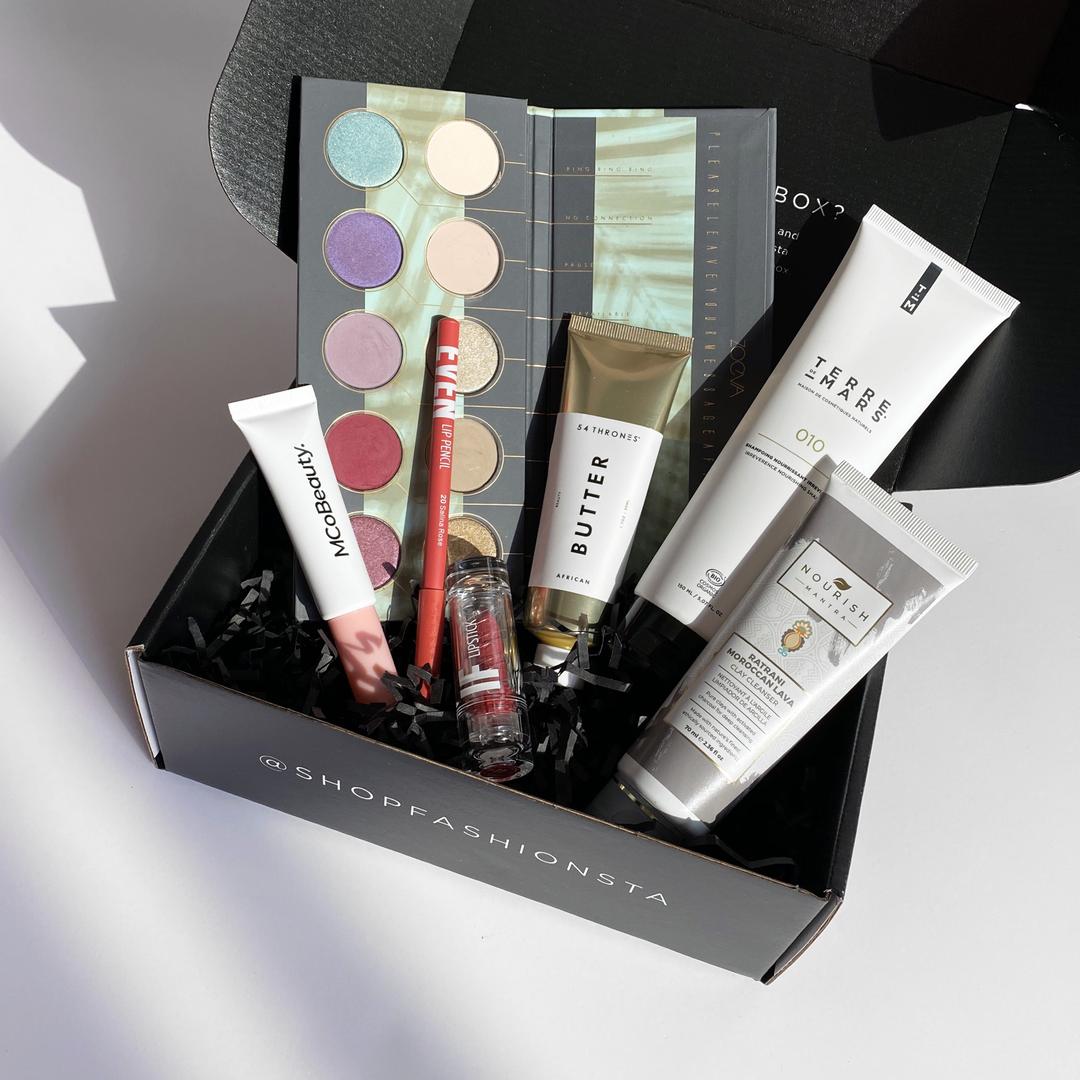 What are people saying about The WORLD Box?
★ ★ ★ ★ ★
"7 FULL-SIZE ITEMS !! Wow i just received the world box, and its packed with 7 beauty products, skincare and makeup, lol I thought this is a mistake, sooo much in this box, probably the best $29 i spent in years, super happy"
- Liz
★ ★ ★ ★ ★
"Awesome box with great products. A great purchase! and I just subscribed to get the box monthly :)"
- Susan
★ ★ ★ ★ ★
"I CANT BELIEVE THIS
wooooooow, so much value, great products, high end skincare and make up for this price !!! i wasn't sure I wanted to subscribe and decided to buy this as a one time box, I know iam mistaken now and I need this box in my life"
- Amanda
★ ★ ★ ★ ★
"Beyond thrilled with this small trip around the world!
This was one of my favorite ever subscription boxes, by far! The packing was nicely done, The product was adequate, but I truly enjoyed getting a glimpse of makeup fashion from around the world. I felt there was a lot of thought and care that went into the planning of this particular Box (as Im sure the team at Fashionsta take great detail and pride in all their boxes) and I truly appreciated the theme. Well done on one of my favorite subscription boxes yet.
"
- Krystle
Unboxing by @TankTopTrish
One of my favorite boxes so far!
I absolutely loved the theme of around the world - incorporated into products from other countries and a message that meant to inspire hope and adventure. But on top of that- the variety, quality and diversity in the product choices- were second to none. The Box has long been my favorite sub box always wowing me with new brands and types of products. But this box stuck out for me - clever idea with obvious thought and time put into each aspect of the theme- I have repurchased most of the items over time bc I find myself always reaching for them daily! Love you Team Fashionsta! Y'all are remarkable, for sure!
Great box!
Was a very great box! Love everything in it! :)
This was just ok
I was hoping I would love this box more than I do but I didn't. The pallet is beautiful but everything else didn't work for me
Great!
This box was awesome. Highly reccomend getting it, that palette is so good
Amazing!
I ordered all the past boxes when I joined just to see how well these boxes are curated. There's not a single one I don't love!